Sukruti Dreamhomes by Arihant Developers
| चौरसफूटाच्या चौकटी बाहेरील घर |
Sukruti DreamHomes a project by Arihant Developers brings you all ultra-modern amenities that one can expect in a Township at an unbelievably affordable price. Arihant Developers brings to you Premium Dream Homes in Jalgaon with all state of the art amenities as found in big metro cities like Pune, Mumbai etc.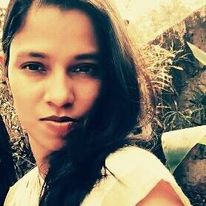 SONIA C k
PROPERTY MANAGER
SUKRUTI DREAMHOMES
Hello & Warm welcome.
I am the property manager of Sukruti Dreamhomes. I am very pleased, that you decided to Site Visit us.
We have divided this site visit into several sections. Please feel free to navigate seamlessly using the below menu.
Please feel free to connect with me if you have any questions or queries.